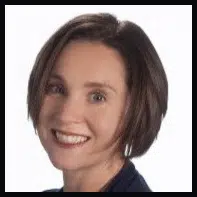 Meet Laura Sangaré, SimulStat's Senior Epidemiologist. As an Epidemiologist, she is responsible for analyzing clinical data, creating reports and action plans for potential health crises. To do this successfully, she spends most of her day reviewing literature.
"I review a wide range of topics," explained Laura. "For example, right now I'm reviewing literature on safety signals. If a person in a clinical trial has an adverse reaction, the literature will help us understand how common that is, and what to expect."
Laura earned her master's degree from University of California, Berkeley in Infectious Diseases and Immunity followed by a PhD in Epidemiology from University of Washington with a focus on infectious diseases and global health. She felt fortunate to find the consulting opportunity with SimulStat so soon after graduating.
"Trying to get into pharma is hard without prior pharma experience. But once you get into pharma, it opens a lot of opportunities."
In addition to having a strong understanding of statistics, a successful Epidemiologist should have a solid understanding of medical and biological processes, as well as critical thinking, communication skills and attention to detail.
When asked what she likes best about being a Senior Epidemiologist consultant, she said she enjoys the ability to work remotely, the flexibility and investigating a wide range of topics.
"I came from people and projects where everything was urgent – which meant you had to work nights and weekends, "she said. "But for my current consulting project, the team is able to map out work ahead of time – sometimes over the course of a year – so there are few surprises as a contractor. Of course, that can vary by manager and project, but that is my experience."
"I also like the fact that because I am a consultant, I get to focus on the projects I am working on – rather than getting called into every meeting like many employees often do."
The ability to stay focused and plan ahead allows Laura to work most efficiently. This opens her time up to do some of the other things she loves, like spending time in nature, hiking, snowboarding, paddleboarding and playing with her 9 year old twins.
"My advice? Do what you love. Do what you are interested in."